News & Events
Meetings in the field of microcirculation and vascular biology & medicine
Please notify us about any events which you would like to appear on this webpage! Also National Society Meetings can be included! contact the Communication Officer, This email address is being protected from spambots. You need JavaScript enabled to view it.
Vascular Biology 2014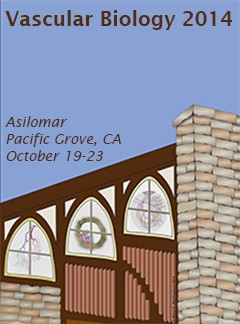 Asilomar Conference Grounds, Monterey, CA
October 19, 2014, 7:15 p.m. to October 23, 2014, 12:00pm
www.navbo.org/vb2014

The meeting will feature two workshops:
* Vascular Inflammation
* Developmental Vascular Biology and Genetics

and targeted symposia:
* Vascular Therapeutics Symposium
* Molecular Mechanisms Underlying the Vascular Disorder HHT Symposium
* Microcirculation (three symposia)

Abstract deadline is August 1, 2014
Contact: This email address is being protected from spambots. You need JavaScript enabled to view it.
New president of Italian Society
Antonio Colantuoni (Professor of Physiology, MD) was elected President of Italian Society of Clinical Hemorheology and Microcirculation on January 24, 2014 for the ongoing three years.
Antonio Colantuoni
Professor of Physiology, MD
Federico II University Medical School
Department of Clinical Medicine and Surgery
80131 Naples
Italy
Tel. : +39 081 7463212
E-mail: This email address is being protected from spambots. You need JavaScript enabled to view it.

For the Department of Cardiovascular Medicine we are looking for a PhD student (biology, biochemistry, biotechnology, or similar)

Reference number 7621
Salary according to German TV-L13
To work in project C12 within the Collaborative Research Centre 656 "Cardiovascular Molecular Imaging".
The position is available immediately. The duration of the employment is up to three years.
Applications should be submitted before the 22th of February 2014.
11th International Symposium on Resistance Arteries (ISRA 2014)
from Molecular Machinery to Clinical Challenges
7th - 11th September 2014
Banff ~ Canada

The onsite accommodation reservation system is now open. There are limited rooms available onsite, and so we would like to encourage you to reserve as soon as possible if you are planning on attending this event.
ISRA 2014 registration abstract package
Website:www.isra2014.org
The Joint
28th European Society for Microcirculation (ESM)
8th European Vascular Biology Organisation (EVBO)
Meeting
June 3–6, 2015
Pisa Conference Center, PISA, ITALY

Deadlines
For Symposia proposals: 30 June, 2014
Abstracts submission: 15 March, 2015
Communication of abstracts' acceptance: 31 March, 2015
Early registration: 15 April, 2015
First Announcement
Meeting website: http://www.esm-evbo2015.it/