Welcome
The European Society for Microcirculation was formed over 50 years ago and now has approximately 600 members (including members of national societies).
Its aim is
to advance integrative understanding of physiology and pathophysiology of terminal vascular beds
to support classical microcirculation as well as vascular biology
to use basic as well as clinical studies
Its biannual conferences are attended by about 700 scientists from all over the world.
ESM meeting 2021
Aarhus (Denmark), 25-28 May 2021
Download flyer for the next ESM meeting 2021 in Aarhus >>

Postdoctoral position
Umeå University, Medicinska fakulteten
Umeå University is dedicated to providing creative environments for learning and work. We offer a wide variety of courses and programs, world leading research, and excellent innovation and collaboration opportunities. More than 4 000 employees and 30 000 students have already chosen Umeå University. We welcome your application!
The Department of Clinical Microbiology, Umeå University, is looking for a research associate (postdoc) on a 2 year position. The associate will be active in a research project aiming at elucidating the contribution of endothelial glycocalyx degradation to hemorrhagic fever with renal syndrome (HFRS) disease and pathogenesis caused by Puumala virus infection. The long term goal is to identify novel targets for intervention.
Last day to apply is: 2019-12-02
Details of the research topic, responsibilities, selection criteria, research environment and application can be read in this document.
German Society for Microcirculation and Vascular Biology Meeting
Heidelberg October 2019
Dear honored members of the European Society for Microcirculation,
The meeting of the German Society for Microcirculation and Vascular Biology (GfMVB) in Heidelberg is drawing closer and we are currently finalizing the main program.
You are cordially invited to submit your abstracts (deadline: July 31) and apply for the young investigator awards. Take the chance to participate in a conference covering the field of vascular biology, discuss your data with international experts, make contact with the scientific community in a stimulating atmosphere, share your thoughts with other scientists and enjoy the social events!
Additional information about the meeting is available on our conference website.
I am looking forward meeting you in Heidelberg!
Thank you very much and best wishes,

Prof. Thomas Korff
President of the German Society for Microcirculation and Vascular Biology

2nd ESM/EVBO Summer School in Kraków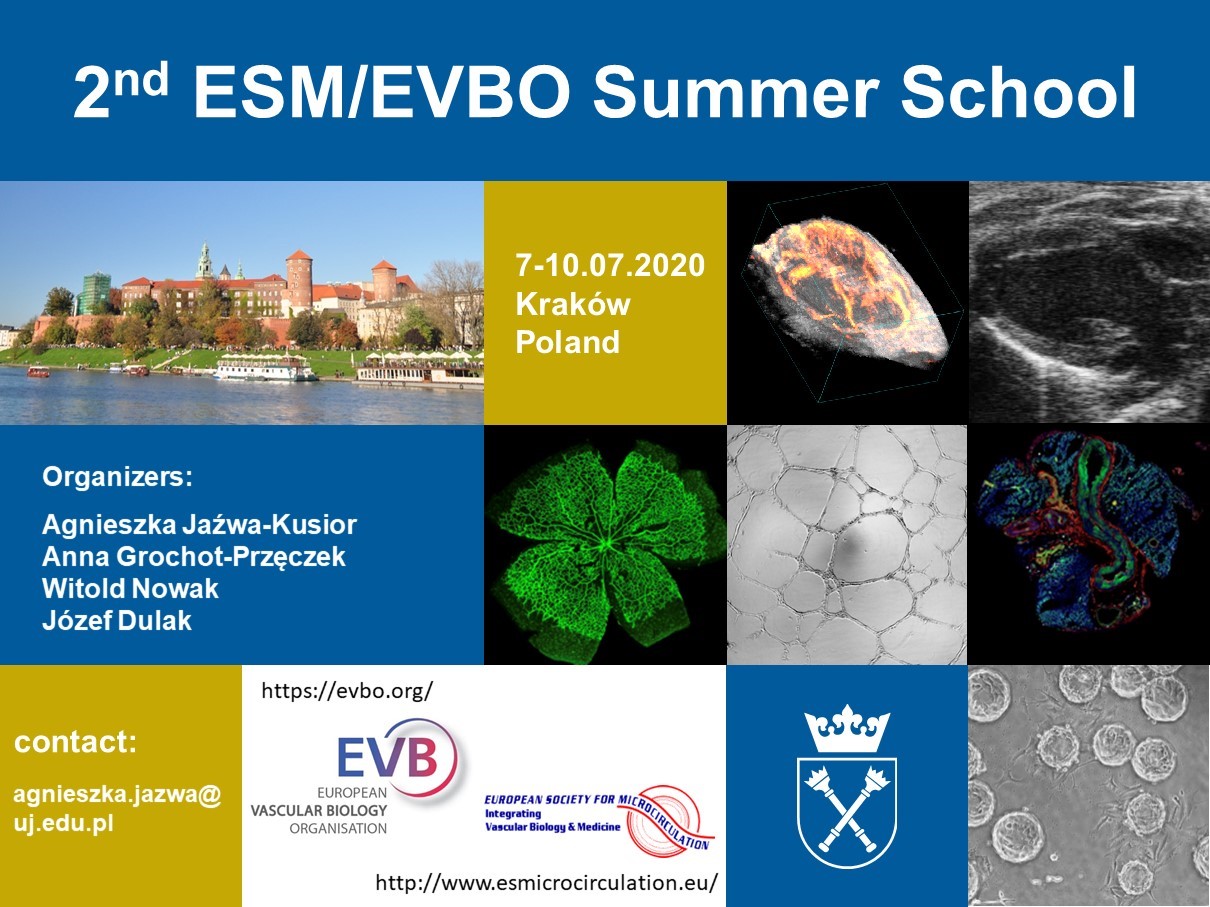 World Congress for Microcirculation (WCM) 2022
Beijing, China