Vascular summer school in Angers
The University of Angers (France) organize a vascular summer school "VESSAL", 4th to 8th July 2016.
This intensive teaching program will provide an overview of the actual and future knowledge in the field of cardiovascular diseases. Selected thematic will be presented by renowned researchers and clinicians experts in the field who will share with the participants their experience through interactive plenary lectures, workshops, hands-on and laboratory visits.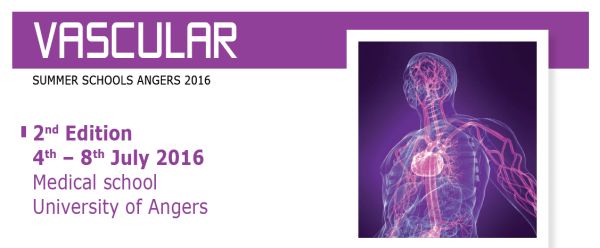 For more information visit This email address is being protected from spambots. You need JavaScript enabled to view it.
Also, enclosed please find the flyers for the summer school.

Sincerely yours,
Akos Koller
ESM, Secretary General
Presentation of our summer programs 2016 (All) >>
Presentation of our summer programs 2016 (Vascular) >>