Welcome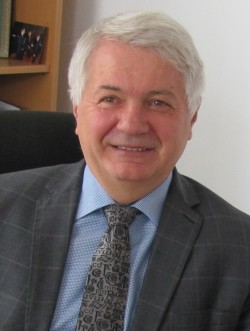 The department, established on 1st July 2010, integrates the activities of the former Department of Medical Physics and Biophysics and the Department of Medical Informatics. We run courses in four faculties of the University of Szeged, whilst carrying out research to clarify the physical basis of life processes and tackle biomedical signal processing tasks.
Medical physics is an area at the border of physics, engineering, medicine and biology, which serves the training of students of medicine, pharmacy, physiotherapy and other medical professions in higher education. Our courses offered in these areas aim at imparting to students that complete them the fundamental physics knowledge required to understand biological processes and the workings of living organisms along with the physical basis of the methods applied in medical diagnostics and therapy.
The biophysics-related courses we offer to students of biology, physics and environmental science explore the physical processes behind life phenomena. In our biostatistics courses, we provide a glimpse into the complex issue of processing and analysing biomedical data and interpreting the results thereof.
We also consider it an important mission of ours to promote the application of information technology approach and methods in the day-to-day routine of life sciences, helping university students harness information technology in their studies and making medical care and research more effective.

Prof. Ferenc Bari
head of department


---